Panzeri Jackie
29th November 2017
Not sure what to get them this year? Give the gift of light!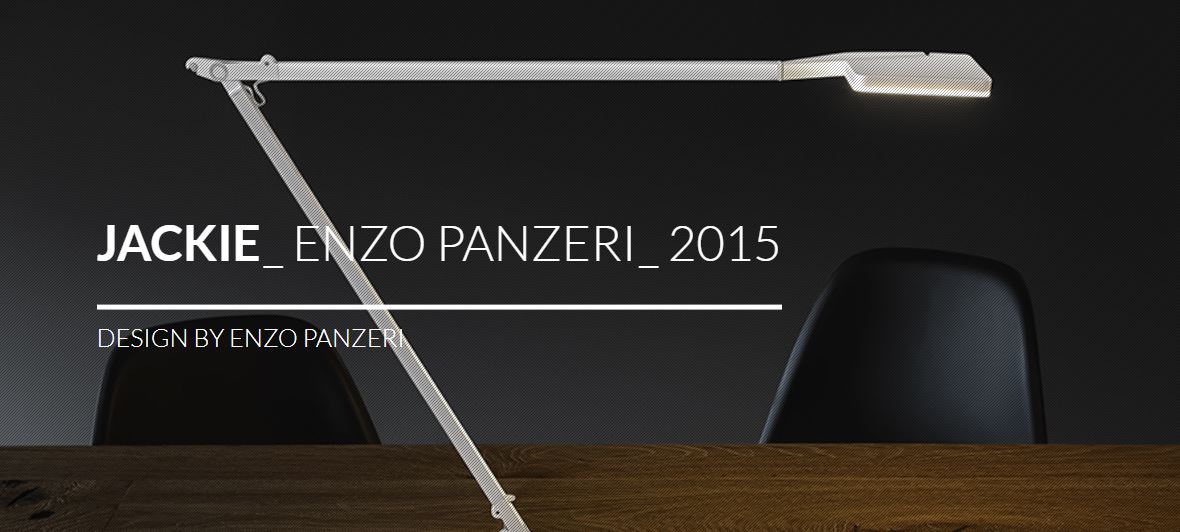 Jackie Enzo Panzeri - 2015
Design by Enzo Panzeri
One of the more versatile light fixtures, Panzeri's Jackie can be anything you need it to be: a table/desk lamp, a wall or ceiling lamp or even a floor lamp. The sturdy die-cast aluminium head rotates on 2-axis through a double joint and miniaturized junction includes the ability to regulate tightness. The structure is made of extruded aluminium, available in white, red or black polyacrilic paint—or go for the brushed and colored titanium or satin gold finishes.
Jackie's diffuser is polycarbonate with luminous perimeter and double screen serigraphy, specifically designed to optimize the beam and reduce the glare.
Swiveling light beam created by 1 LED module consisting of 18 diodes.
Luminaire power from 8.5W (702 lm) to 10W (526 lm).
Dimmable light with CRI

>

90 for all versions (except for version P/B) with technology STIP HIM with 5 intensity of light settings and courtesy light.
Accessories available in the C version: clamp, pin and the wall arm.
Jackie is the ideal Christmas present: for offices, desks, studios, countertops and night zones. Titanim & Red desk lamp In Stock Now! Contact us about your choice of Jackie.
About Enzo Panzeri - Designer
Enzo Panzeri was born in Monza, Italy, where he currently lives and works. His professional education started in the workshop of Panzeri Carlo SRL, the family company, where he—hand in hand with his father—played with draws and shapes. At an early age, he built a significant know-how base that revealed itself critical for his future success as a designer.
See the video: